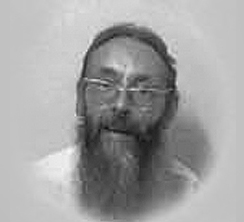 Raymond Cowie has been involved in Maritime Memorabilia for over 50 years and coming from an old seafaring family tracing back to the 18th century, he has enough many maritime "tales and yarns" to write a book. There is a plan for all of this be put together in a draft one day and published for the enjoyment of all to read.
Over many years, he has been fortunate enough to go on-board a huge amount of the old ships from many of the old shipping companies, from Cunard Liners to Everard Coasters, learning their secrets and history as he went along.
From his knowledge of the vessels, Ray knows what sort of furniture they had on board, the general d'cor, the china used and silver-plate, what sort of design was shown on them etc. etc. Some of the china might show a company coat of arms, as in the case of The Royal Mail Line for example, or perhaps just lettering such as S.S.L. Shaw Saville Line.
In his earlier years, Ray would call into places like the "Three Daws" at Gravesend, Kent, England and here he would mingle with the last of the "Cape Horn Seafarers". From these people he would gather as much information and detail as he could about their lives, interests, life at sea and their experiences on board ship.
Over the years he started collecting maritime items for himself and massed a huge collection, and if someone wanted a particular item, people would often say: "Go and see Ray Cowie, he will have it or will find it for you". And so began an interest of buying and selling maritime memorabilia and obtaining pieces for customers as required.
Up to now, items have been sent all over the world, in fact Ray Cowie is regarded as one of the top experts in the world on items of a seafaring nature. From the Armada Period up to the 1970's, his knowledge is second to none, but as he points out, he is still learning this complicated trade all the time.
Ray Cowie's reputation means his expertise is in great demand worldwide and his advice is frequently sought by major museums and collectors of merchant shipping items, both close to home such as Greenwich, London and further afield in parts of America, Capetown and Amsterdam.
So if you would like assistance in starting a collection, or advice on what to collect and what items you would like to obtain, then contact us. Maybe you want to build a 'Maritime Theme' in a club, bar, restaurant or just add that something special to your own private display - if so, we may be able to help.